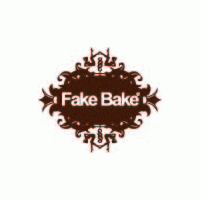 Fake Bake Airbrush Tanning
Why get a Fake Bake Tan?

Now more then ever, many people simply dont have the time to lay in the sun and work on a deep dark tan. Fake Bake airbrush tanning delivers a believable, natural looking tan without the dangerous exposure to the sun ad uv rays. Our highly effective formula is fast acting and long lasting. Get a Fake Bake tan before your next big event and all your friends will be asking where you got your beautiful tan.
Ho
w long does a Fake Bake tan last?

Depending on your activities and your skin type, the tan lasts approximatly 5-7 days. With follow up applications, a person can maintain the tan indefinitely. A sunless tan is not a long term commitment, so it is great to try for the first time!
One application of airbrush tanning is equivalent to approximately 6 tanning bed

sessions!!

Get the bronzed, sexy look all of hollywood is sporting without the harmful,
aging effects of the sun!! Uv tanning may increase the risk of skin aging, wrinkles, skin
cancer and other harmful effects to the skin even if you do not burn!
How

long after the
application can I

go in the water or sweat

?


We

recommend about 8 hours. Long exposure to water will fade your tan. Your outer cells will start to soak up water, which dilutes the effect of the tan. The longer you are in the water, the lighter your tan will get. Having a Fake Bake weekly maintnance tan allows the tan to saturate the skin better. The tan will then hold up longer in water. Be sure to moisturize daily, this helps maintain the tan.
How do i prepare for a Fake Bake tan?
For the best results, you should take a shower and exfoliate your whole entire body. When you get out of the shower do not put on any deodorant, lotion, or makeup. You should go into the salon completely clean. If you have have any lotions deodorants or makeup on it may alter the results of your tan.